Is there a Conflict of Interest in the new EPA appointment?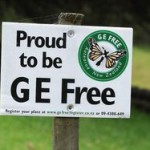 Lisa Er 25.07.2015
Dr Allan Freeth has been appointed Chief Executive of the Environmental Protection Authority (EPA), with a start date of 1 September. The Awareness Party has particular concern, that there appears to be a potential  conflict of interest in this appointment.
The EPA has the task of protecting the environment, however Dr Freeth has a long interest in biotechnology and is openly supportive of genetic engineering.
Dr Freeth has a PhD in population genetics, a BSc honours in zoology and an MBA from Canterbury. While Managing Director of PGG Wrightson Limited (1996-2004) he was described in an Asiabiotech article as an "outspoken advocate for Genetic Engineering (GE)"
During his time at PGG Wrightson, the company bought into Genesis, which Dr Freeth described as, 'heavily involved in a series of collaborations to do with genetically modified trees that have less lignum in the wood.  Arbogen (a Genesis partnership) has genetically modified tress growing in South America.'
It appears clear that the government is looking after PGG Wrightson Seeds interests, by installing a committed GE proponent at the helm of the EPA.
Recently The Awareness Party submitted a petition against GE trees to the National Environmental Standard for Plantation Forests. The consultation process was secretive about its role in allowing GE trees into the environment. However, there is considerable public opposition to GE trees and GE in general, and there are mounting submissions against this initiative.
"The EPA is a body which one would have thought would value the precautionary principle," said Lisa Er, spokesperson for The Awareness Party.  "However, it appears the EPA will just do the bidding of this government, ignoring its primary role of protecting the environment".
The government is currently attempting to take the power to establish the precautionary principle from local councils, and install control in central government.
This attack on all fronts looks as if the TPPA negotiators may be trying to push for coherence between all countries involved, ensuring that we have harmonisation of trade laws, and that may not be in the best interest of New Zealand.
The loss of our GE free in field and food status would negatively impact on our 'clean green' image and rule out any opportunity for New Zealand to be a primary GE free producer for the world.
ENDS
http://www.asiabiotech.com/publication/apbn/06/english/preserved-docs/0619/0716_0718.pdf
http://www.management.co.nz/articles/strategy-wrightson-resuscitated-dr-freeths-kiss-life
http://www.sharechat.co.nz/article/80eaccb8/wrightson-allan-freeth.html
https://www.greens.org.nz/news/press-releases/environment-risk-ge-advocate-chosen-head-epa
(Thank you to Steffan Browning of the Greens for raising the alarm.)