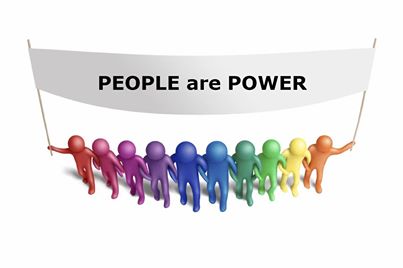 Human and environmental well being should be the basis for governance.
The Awareness Party is aware of the failure by the current political and economic systems to meet the basic needs of all New Zealanders.
We are aware of the need for significant change in the way we do things.
We suggest real alternatives.
We could be described as an alliance for disaffected voters.
See our news page for our Survival Movement NZ.
---
NEWS
Owing to the difficulties of getting a new party to parliament, The Awareness Party has decided to join with Social Credit to give them a good chance in growing.
"Social Credit has coherent environmental views and doesn't support the dropping of 1080 or enforcing fluoridation as other parties do."
"Their main platform is monetary reform, very similar to ours. We must take money creation out of the hands of private banks."
"All the good work this government is attempting to do would be much more fundable with Social Credit's financial policy."
"Social Credit was formed in 1953 and has proved it has stickability and commitment to principle and that's a rare quality in New Zealand politics."
Social Credit leader Chris Leitch said he was looking forward to working with Lisa and others from the Awareness Party to build a stronger force to counter the neo-liberal economic agenda that Labour and National were wedded to, which had wrought so much havoc to the fabric of New Zealand society.
Please go to Social Credit's website below.
They are looking for new members.
http://www.socialcredit.nz/
———————————————————————-
We have a Visionary Constitution that includes:
* A restructure of the banking and monetary system
* A new non adversarial model of government
* Binding Citizens Initiated Referenda
* Enshrining the 'rights of nature' in law.
* Taking a hard look at the adversarial legal system
We believe:
Growing inequality, dirty politics, environmental challenges, and probable upcoming sovereignty issues (TPPA) reveal an important insight.
When the old ways no longer produce the outcomes we are looking for, it is time for change.
We have fundamental problems because of systemic flaws in our economic and political systems. Our political economic system is not programmed to secure the well-being of People, Place and Planet. Instead, its priorities are corporate profits and the growth of GDP, resulting in the wealth staying in the hands of the few, which disadvantages the many, and compromises the natural world on which we depend.
Large-scale systemic change is needed, but that has been constrained by a continuing lack of imagination concerning social, economic and political alternatives, and a desire to follow our traditional allies. It is time to think outside the box. There are alternatives that can lead to the systemic change we need.
"The very fact that 10% of our population now owns 52% of the nation's wealth, that the wealthier you are the less tax you generally pay, that we punish tax fraudsters far less than benefit fraudsters, that we fail to pass laws that would curb property speculation , lift wages, and make sure that all our children are properly fed, sheltered, educated and kept healthy – all testify to the fact that democracy in our country is in a critical condition."
Bryan Bruce.
The Awareness Party presents comprehensive alternative political and economic systems that are different in fundamental ways from the failed systems of the past, and capable of triggering superior social, economic, and ecological outcomes.
In order to remove barriers that stop us from working together for a positive future, we need to cease using terms like left wing or right wing, and replace them with a willingness to co-operate and create an holistic and humanitarian society regardless of previous stances. Bottom-up strategies can work to check monopolistic corporate power, democratise wealth, and empower communities.
We welcome researchers, theorists and activists, to assist with refining the application of our new systems, using the best research, understanding and strategic thinking, and for on-the-ground organising and development.
We need to ensure that we create an egalitarian, humanitarian, and environmentally friendly place for all.
You can go to our Get Involved page Here