Politics with Principle: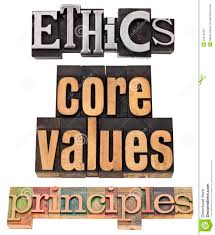 The Awareness Party has 7 principles on which to operate within the party, and these are also written in the constitution as a guiding base for a healthy society.
Dirty Politics has become a phrase that describes some aspects of New Zealand politics
Lack of transparency is another criticism – from local government through to national.
It has been suggested that corruption, of various sorts, may well exist within many of our political institutions.
We, as a political party, must do the best we can to be the best we can be, and we will follow our guidelines, the 7 Principles.

The Awareness Party is based on the following principles:
Oneness of all life: one people on one planet
Awareness of the earth (Papatuanuku), and the consequences of our lifestyle
Kindness in thoughts, words, and actions

Compassion

for all living things in all situations

Self responsibility

for everything we do, say, and experience

Balance

in all areas of society and the environment
Operating within communities and groups is the way for humanity to move forward
These 7 principles cover all areas of environmental and social responsibility, human interaction, and decision making.
It is intended that all of the principles work together , not in isolation.
The Awareness Party is committed to operating within the context and understanding of the inter-relationship of all things. Therefore all policies will be based on the 7 founding principles of this party.
See more about our 7 principles

Here are the 7 Principles as explained for our youth movement.
ONENESS – We are all one on one planet. No one is better than anyone else, but we may well have been brought up with different values, or have different skin colour. Live as if we are all one people.

AWARENESS – Consumerism is killing our environment. You can reduce, reuse and recycle even though it takes a bit of thought and time. Value nature. Grow veges to eat, flowers for the bees, and trees. BE green!

KINDNESS – Before you speak, think -Is it necessary? Is it true? Is it kind? Will it hurt anyone? Will it improve on the silence?

COMPASSION – Life is different for everyone and everyone reacts differently to it. Be ready to help when needed. Do you know a solo parent or an older person that you could help? This is compassion in action.

SELF RESPONSIBILITY – You are not a victim! When 'bad' things happen they are about life giving you the opportunity to learn. Don't blame others. Be responsible for your thoughts and actions. Use this principle with compassion, not judgement.

BALANCE – The planet is out of balance. Chemicals and toxins everywhere are destroying the way nature works. Bring back a clean toxin-free balance into your life by eliminating harsh chemicals from your house, food, and cosmetics.

COMMUNITY – Young people are good at getting around in a crowd! Do you know a lonely person that you could include in your crowd? Can you help someone, or an organisation in your community? Every step each person takes is valuable in the healing of our society and planet. Every single action!
See our Visionary Constitution
.
Redesigning Society: An introduction to the Experts on Social Change


This short introductory video above is a part of a series by Australian Phil Watt, who has given me permission to use his material.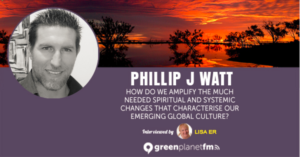 The excellent article that goes with this video is linked here  
.
See here for Phil Watt's brilliant clear thinking interview with Lisa Er:
Back to Home page