As we are still operating the web site and may have meetings from time to time, a donation would help to support us. Thank you.
Awareness Connection Parties

–

creating a VISION for Aotearoa New Zealand

:

(If we do not have vision, and look outside the box, then how can we create possibilities for real inspirational change.)


Until we are ready to begin campaigning, get together in your homes with friends and talk about what changes you would like to see in this country.
You can make it fun.
Have a coffee group, or a beer and pizza.

Suggested discussion questions:

1. DREAMING the vision:
– Discuss the 'big picture', the best we can be, anything is possible.
-If you could not fail, this is what you would get.
-If you can have anything you want, money, resources, optimum market conditions how would it be?

2. ACCOMPLISHING the Vision:
These are the steps you need to take to achieve the vision above.
-Design the way to the vision.
-Simplify the steps –there are no limitations, no constraints, you can have anything you need.

3. APPRAISAL
This is where questions are asked about why things can't be done.
Here you are only criticising the Accomplishing phase – the steps to
achieving the vision – but not the vision itself.
-Find weaknesses, loopholes, drawbacks.
-Critique very seriously.
-Once you have identified things that may not work, then find alternative
options, and ways around them.

Once this is done a few times, include other people.
Start new groups!
The aim of this is to involve people in consciously VISUALISING a better way in which this country can operate.
Be part of the discussion. It is time for something different!
Hopefully you will sign up new members and  feel inspired to begin Awareness Parties all over New Zealand.

Contact e-mail for questions and feedback is : jo@theawarenessparty.com

More activites will be announced as we build in size.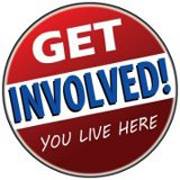 History _ here is a web site with some action that The Awareness Party initiated in 2013, called "Kiwis Connect for a Positive Future". It is a now very lively and active Facebook page.
Back to Home page