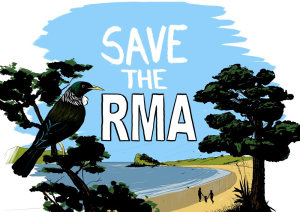 The RMA planning reforms which have been four years in the making is poor legislation opposed by environmental groups and lawyers.
The bill encourages uncontrolled urban sprawl and weakens protection for freshwater quality while giving the minister more powers to override councils.
Geoffrey Palmer, former prime minister and one of the Resource Management Act architects, has publicly attacked the proposed changes to the RMA. He claims that the changes would: "significantly and severely weaken the ability of the RMA to protect the natural environment and its recreational enjoyment for all New Zealanders." and that, "Core environmental matters that currently have the status of 'matters of national importance' will be downgraded to mere matters."
Dr Jan Wright, the Parliamentary Commissioner for the Environment, voiced concern that the proposed changes would unbalance the RMA: "The RMA's fundamental purpose is to make sure that the environmental effects are taken into consideration when decisions are being made about using our resources. It is not, and should not become, an economic development act!"
It will remove 22 years of case law, that assists in clarifying current decision making, and will probably slow the consent process until new case law is established.
To read more reasons for Opposing RMA Changes go Here
.RMA 'reforms'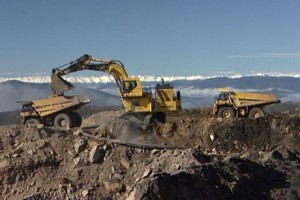 reduce environmental protection in favour of developers.
See information on the RMA from Forest and Bird's web site here.
Listen to a still relevant 2013 interview with Dr Mels Barton on Trees, the RMA, and the loss of Democracy here.
On a positive note it allows the introduction of environmental regulations such as a requirement for farmers fence off waterways.
The Maori Party has supported reforms after getting concessions on iwi's role in consent decisions and reducing ministerial powers to override GE-free regions. Hopefully clauses 360D, 43A (3A) and 43(3B) will all be deleted.
This is very important as the government was seeking to reduce the power of councils to be GE free in field and food.
There is still an issue around GE trees that needs watching.
Page constantly being updated.
.Back to Home page