The importance of Complementary Natural Health: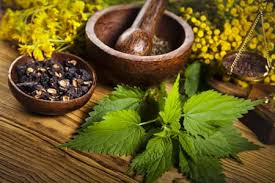 At least one in Four New Zealanders attend appointments with complementary health practitioners.
Therefore it is ludicrous that this supportive and often preventative health care is ignored by other political parties.
The Greens, when Sue Kedgley was an MP, had a good natural health policy, but now this has been dismantled and we appear to be the only party that will be presenting a strong TCAM – Traditional Complementary Alternative Medicine policy.
It will be one of our first policies to be developed, as we see a real lack in this area.
As there is much interest in this topic, it is in our constitution to legalise the use of medical marijuana.
We need to get away from black and white thinking that makes one type of health care good and the other bad. There are places for all types of health solutions. Herbs can assist heal a broken arm for example, but it would be wise to have a doctor set the bone first!
We are aware of the control and money making agendas of the Pharmaceutical Industry that are disturbing, particularly when undermining the use and availability of natural health products.
.
Important Social Issues:
Cannabis
The Awareness Party supports the legalisation of cannabis for medicinal reasons such as CBD for epilepsy or strong pain.
We also agree to the right to chose to use cannabis in a private or social setting.
This is decriminalisation of cannabis.
The legalisation of cannabis is still under review.
The low-THC varieties of industrial hemp are an undervalued resource that could be legally grown and encouraged for its many uses.
.
.Vaccination – Such a contentious issue!
The Awareness Party supports the idea of preventative medicine.
However there are many people who are unhappy about vaccinations.
The reasons include the failure rate; complications; the way vaccines are administered; and the adjuvants that are added to the vaccines.
All these issues need to be investigated by independent, not industry funded, science.
The main issue however is, like the fluoride issue, the matter of freedom of CHOICE.
Vaccinations should never be mandatory.
People who want vaccinations must be able to have them, and those who do not want them must be able to choose not to, for themselves and their children.
People should always have the right to choose for their own and their children's bodies.
If vaccinations do work then those vaccinated would have nothing to fear from this. Therefore schools and other institutions do not need to insist that children are immunised.
There are also other questions to be asked about the way vaccines are administered in the light of research on how our immune systems work.
See this really interesting short video, by cell biologist Dr Bruce Lipton, that raises questions about the delivery of immunisations. In terms of nature, the skin is intended to keep the inside in and the outside out, and we should exercise extreme caution when considering breaching that separation.

.
Smart metres  and fluoride are other issues where freedom of CHOICE must be allowed.
.
.
Another controversial issue is Assisted Suicide
It is to be noted that this is not The Awareness Party's preferred solution for a patient, but we acknowledge the importance of freedom of CHOICE.
* It must be the strong and sustained wish of the patient, free of pressure from others, to have an assisted death as a release from what he or she considers intolerable physical and mental pain.
* Assisted suicide must be approved by 2 registered doctors who accept that the person involved  is definitely going to die from their condition, and are not related or connected in any way to that person or their family members.
* Permission must be signed by a conscious patient in front of a lawyer or a legal deputy who is not a family member.
* Spiritual and complementary health solutions to relieve suffering may well be more desirable than assisted suicide.
Euthanasia
* For those people who are unable to sign for themselves, the decision must be made by doctors, and not family members, but only when recommended by at least 2 registered senior doctors.
* If there is any dissension about euthanasing amongst immediate family of a non lucid person, then euthanasia should not go ahead.
* It would be helpful if people, when preparing their wills ,included in advance their wish should they be no longer lucid. It could become a legal requirement for the writing of wills that people indicate their preference for this sort of situation.
.
Back to Home page